Supporting our customers through our expertise is our business
We offer the best skills to support your project team at the right time.
The Emitech Group's experts - doctors, engineers and technicians - bring you a double expertise. Firstly, the knowhow provided by the EMC teams on powertrain, associated equipment or even rotating machines during the design and development process of a product or mechatronic system and, secondly, the expertise developed by the Group's teams specialized in environmental constraints (ElectroMagnetic Compatibility, mechanical, climatic and physico-chemical) for optimal integration of the associated constraints when qualifying equipment.
All missions produce a delivery.
We aim to make the right skills available at the right time with the goal of customer satisfaction.
Engineering offers to suit your needs
Each project is customized to your needs:
Technical assistance that allows the customer to directly control his resource,
The service centre where we offer a complete resource management and technical monitoring structure,
The wore package rate, resulting in a turnkey project in which the result (study, product, etc.) is delivered directly at the end of the process.
Our services can include project management, safety and quality integration, industrialisation methods.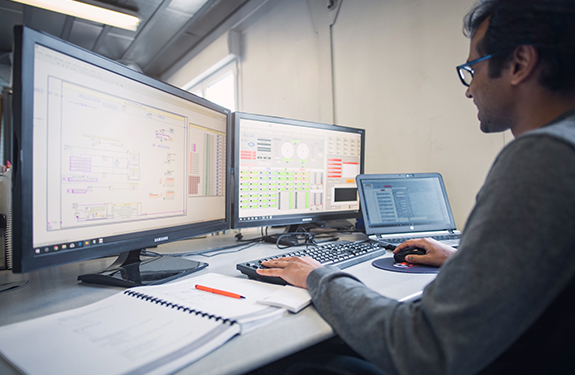 V-cycle - Our customised support from specification to validation and qualification
We have a wide range of skills: mecatronics (assembly, electronics and software), environmental expertise (electromagnetic compatibility, mecanical, climatic and physico-chemical), frequency spectrum (radio), safety (electrical equipment safety, fire, etc), acoustics, reliability.
Upstream of the V-cycle, we work on the analysis of the need, the definition of the requirements.
In design, we contribute to dimensioning, multi-physical simulation calculation, software development, and control law development.
In integration and validation, we will do unit validations, full system validations, test plan writing or software integration.
In system development, we will be able to intervene in electronic, mechanical or energetic development with also test follow-up.
At the end of the cycle, we carry out the approval, certification and even qualification procedures depending on the nature of the product and its purpose.
Presentation of our engineering services.
As a subsidiary of the Emitech Group, EMC brings the environmental expertise of the Group to its services.
Activities
System control
System and control law modelling
Coding - Autocode
Automation
Test and validation
Electronic/ electrical architecture
Fields / Systems
On-board calculator
Test benches
Railway opening systems
Marine propulsion systems
Radar systems
Job Profiles
Labview Design Engineer
Modelling Engineer
Automation Engineer
Embedded Developer
Software Architect
Validation Engineer
Softwares: LabView, Simulink, Stateflow, TestStand

IT Languages: C, C++, Python, Matlab

Standards: ISO 26262, EN 50128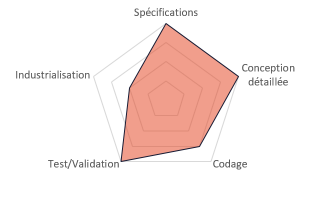 Activities
Card design
Diagram - Routing follow-up
Board testing and validation
System test, HIL test
EMC
Fields / Systems
Signal and image processing
Power electronics
Analog and digital electronics
Electrical LV/HV
Job Profile
Electronics Engineer
Electro technical Engineer
Validation Engineer
Electrical / Electroninc validation technician
Softwares:

Altium Designer
Orcad
Pspice
Dspace
See Electrical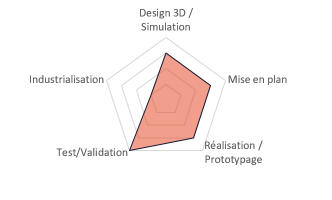 Activities
Specification
CAD – drawing
Calculation – modeling
Vibratory dimensioning
Mecanical, climatic, environnemental testing
Fields / Systems
Test benches
Marine propulsion systems
Flight controlsl
Cockpit
Battery
Job Profile
Design Engineer/Technician
Calculation Engineer
Validation Engineer
Mechanical Engineer
Tests Technician
Softwares:

CATIA
Creo
Ansys
SolidWorks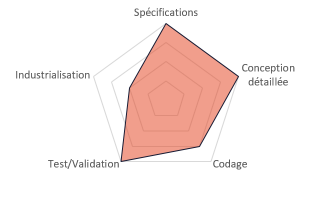 Activities
Modeling
Dimensioning
Performance assessment
Test and validation
Calibration
Fields / Systems
Thermal / electrical / hybrid engines
Combustion
Thermal
Job Profiles
Energy Engineer
Propulsion Engineer
Thermal Engineer
Tests Technician
Validation Engineer
Calibration Engineer/ Technician
Softwares:

Simulink
Stateflow
TestStand
AMESim
GTSuite
Converge
INCA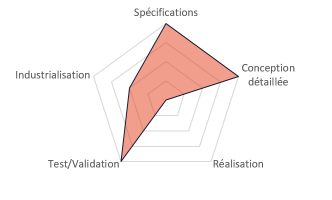 Activities
Specification
Dimensioning
Modeling Simulation
Control system
Test
Fields / Systems
Hybrid and Electric powertrains
Marine propulsion systems
Battery
Landing gear
Electrical Machines
Job Profiles
Power Electronics Engineer
Engineer in Automatic
Tests Engineer and Technician
Softwares:

Matlab
Simulink
Stateflow
Dspace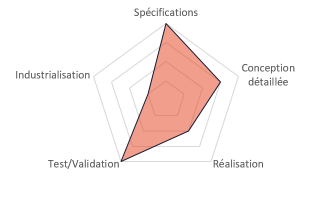 Activities
Laboratory testings
On-site measurements (acquisition, analyse, diagnostic)
Expertise in technological choices, design review, compliance
Documentation wrtiting (EMCCP, QTP, QTR, similarity reports)
Project follow-up (assistance, coordination, ...)
Qualification follow-up (qualification plan, testing manangement and follow-up...)
Approval follow-up (normative and regulatory watch, marking validation, ...)
Numerical Simulation
Fields / Systems
Product development
Product qualification, certification
Worldwide regulatories
Waves and health
Job Profiles
Testing engineer and technician
Testing manager
Projet Manager / Coordinator
Qualification / Certification engineer
Metrology Engineer and technician
Environment: Safety, Radiofrequency, EMC / Electric / Lightning, Vibration / Shock / Shaking, Climatic / Physico-chemical, Hydraulics, Acoustics, Fire

IT Languages: BatEMC, Accsys, Pulsar, Concerto, MDA, Diadem

Standards: ISO 9001, ISO 17025