Development and validation: a global offer from components to vehicle
We support in the development and validation phases of vehicles and their components, in particular for your powertrain (architecture definition, dimensioning, specification, calibration, characterization and endurance, pollution, autonomy...) as well as for their qualifications.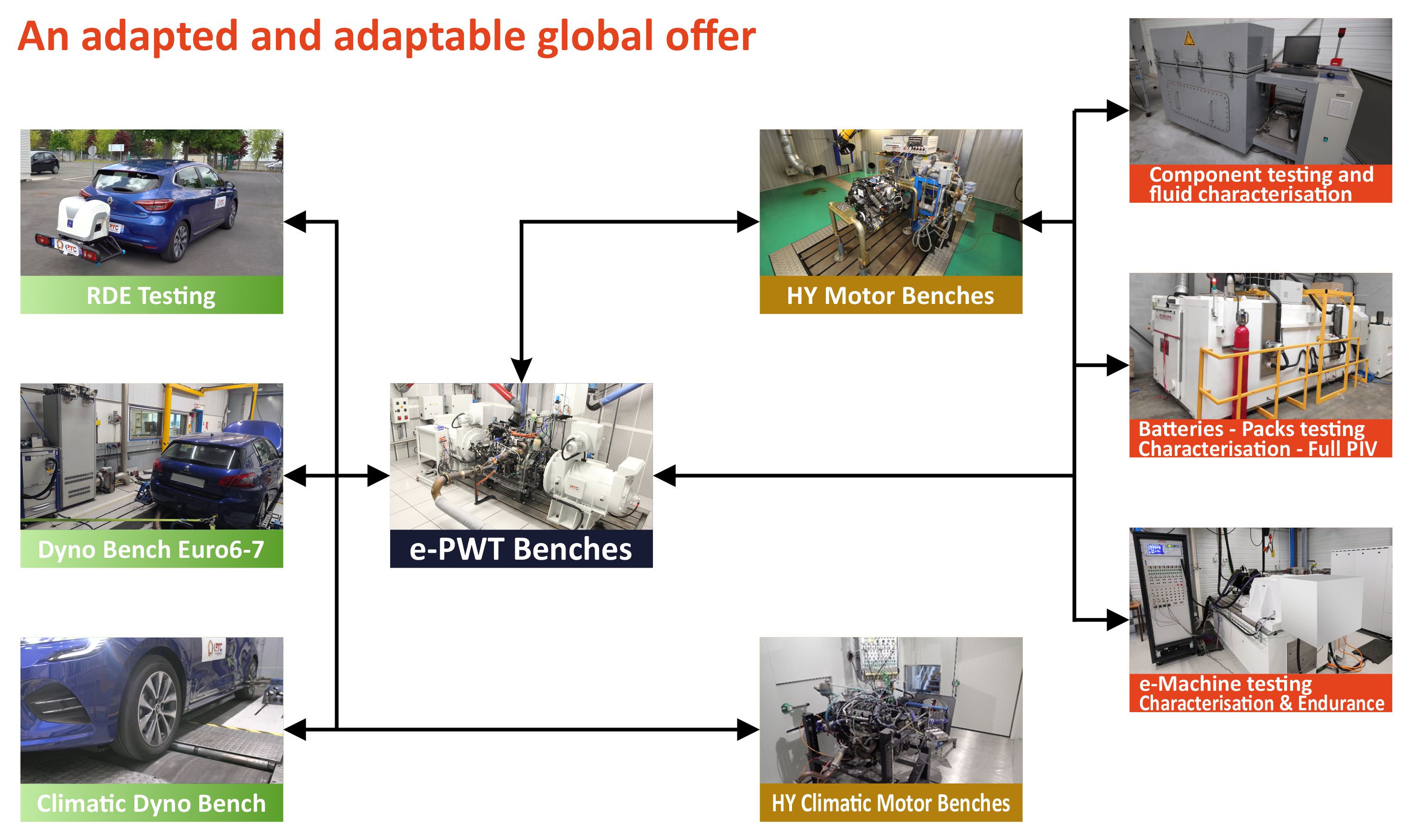 We meet the needs of our customers regarding product or function validation and/or development. Our tests are intended to validate or develop but meeting specific needs. In 25% of the cases, we build the test specifications of the tests which allow to reach the objective.
For each request, we review the compliance of our benches and our control and acquisition interfaces with the target objective. We determine together the key elements to control and the validation criteria
Lessons learned in testing + Engineering + bench design
Contact-us
Our support is focused on electric mobility: electric motors, batteries, power electronics in the context of the development of sustainable mobility solutions.

Our services meet your needs for complete e-powertrains and their components.
We drive your test campaigns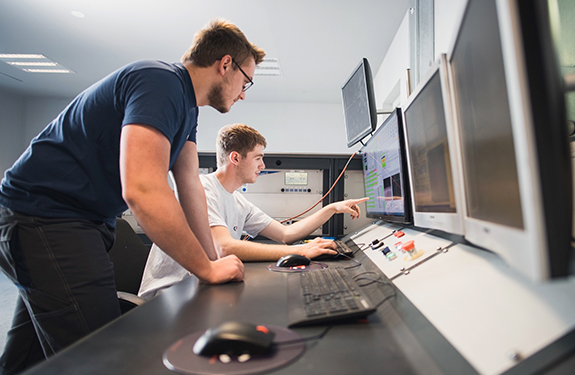 Our testing objective is to ensure the development and validation of a specific element or a sub-assembly of a propulsion system. Our test solutions, reinforced by those of the Emitech Group, are fully modular and adaptable to your project, whether it concerns innovative propulsion technologies (BEV - electric, FCEV - hydrogen) or more traditional ones (ICE - fuel, HEV/PHEV - hybrid and MHEV - micro-hybrid).
Throughout the process of test definition and test realization, we are working in a project mode. We support you continuously with our teams and we ensure the implementation of all the necessary technical and human support.
For each campaign, a complete report is issued including: program, daily follow-up, photographs, measurements, validation criteria and conclusion of the test.
A mechanical and electrical expertise center at your service
We have a mechanical and electrical expertise center entirely dedicated to our customers' projects.
The mechanical expertise is the last step in the realization of validation tests, it allows us to identify engine failures and to validate the architecture at the end of the development. We carry out a whole range of visual, geometric and qualitative measurements in order to provide an exhaustive expertise report.
This expertise applies to batteries through the disassembly of packs in a secure environment.