A global view of the Emitech group
Specialized in the development and validation of powertrains, EMC supports and anticipates future solutions, especially in the field of electrification of powertrains.
With the combined skills within the Emitech Group, EMC provides a global solution for batteries, electric motors and even fuel cells.
Our support dedicated to batteries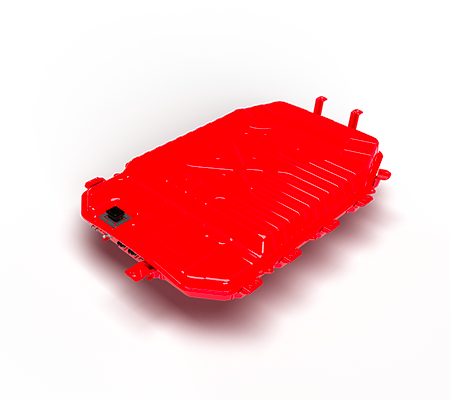 We test a wide range of batteries starting from the design phase up to the validation and qualification phase.
Our facilities are based on automotive batteries specifications but are adaptable to the specific needs of the railway or aeronautical sectors.
Dimensions: up to 2,6m x 1,6m (L x W)
Weight: 800kg*to 1000kg
* Automotive battery limit for vibration testing
Capacity: 300kW / 1000V /1000A
From prototype to production
Endurance and performance testing (modules and packs)

under climatic and cooling conditions
combined with vibrations (on request)

Abusive electrical and thermal tests on cells, modules and packs.
Vibration, shock and mechanical integrity (crash) tests
Carrying out various mechanical abuse tests such as dropping, impalement and crush.
Dust, corrosion, leakage (IP) and water immersion tests.
Radiated and conducted tests - Emission & Immunity

CISPR 12, CISPR 25, ISO 16750, ISO 11452-x, ISO 7637-2, ISO 7637-3...
LV123, LV 124, B21 7110, B21 7112, Renault 36-00-811...
ECE Regulation R10 (rev.6)
Electrical, thermal and mechanical abuse tests
Internal Leaks / Coolant Contamination
Fuse and severe short circuit tests on relay boxes
Resistance to humidity on electronic boards
Performance tests on modules and packs (parametric profile or dynamic road profile)
Pack/module capacity testing with advanced charging strategies
Simulation
Mechanical / Vibration
Electromagnetic Compatibility
BMS
Specifications
Validation
CONTROLS
Use of internal values (cells) to control the tests.
DESIGN
From the design of test tools (fixtures...) to the design of specific test benches.
We offer a global solution, or at key milestones of your project, through our project management.
Our skills in instrumentation, control software and mechanical expertise on cells, modules and packs go along our expertise in testing.
LOGISTICS
From the transport of your batteries to their dismantling and recycling.
Standards and test methods
Whether for transport (UN 38.3), homologation (ECE R100, ECE R10...) or design and validation, standards and test methods are powerful tools to develop more efficient and safer batteries.
EMC along with the other affiliates of the Group brings you a global solution.
IEC 62660-1/2/3
Secondary lithium-ion modules for xEV propulsion of electric road vehicles (Performance testing/Abuse testing/Safety requirements)

ISO12405-1/2/3
Electric hybrid vehicles – Test specification for lithium-ion traction battery packs and systems (High-power applications / High energy applications, Performance & Abuse (SC, OC, OD) /Safety Requirements for Part 1 & 2 Tests + Additional Tests & Clarifications)

IEC62133, IEC62619 & IEC62620...

GTR 20, UNR100, FMVSS 305, SAE J2464, SAE J2929, GB 38031, GB/T 31484, GB/T 31486, KMVSS...

LV 123, LV 124, PSA B21 7110,PSA B21 7112, PSA B21 7130, Renault 36-00-802, Renault 36-00-808...
EMC is able to instrument your battery, monitor the BMS and the SOC (state of charge) and propose adjustments, to carry out expertises on the packs and modules...
Find out more details on battery cycling in the bench description part.
UN 38.3
-
UN 38.3
T1 - Altitude simulation
T2 - Thermal test
T3 - Vibration
T4 - Shock
T5 - External Short Circuit
T6 - Impact/Crush
T7 - Overcharge
T8 - Forced Discharge
ECE R100 Rev3
-
ECE R100
9A - Vibration tests
9B - Thermal shock and cycle
9C - Mechanical shock
9D - Mechanical integrity
9E - Fire resistance
9F - External short circuit protection
9G - Overcharge protection
9H - Over-discharge protection
9I - Over-temperature protection
9J - Over-current protection
Thermal propagation (§6.15) and risk analysis (coolant leakage and pollution tests...)
ECE R10 Rev6
-
ECE R10
Emission Radiated
Immunity Radiated
Emission Conducted
Immunity Conducted
Electrical Tests
Our support dedicated to electric motors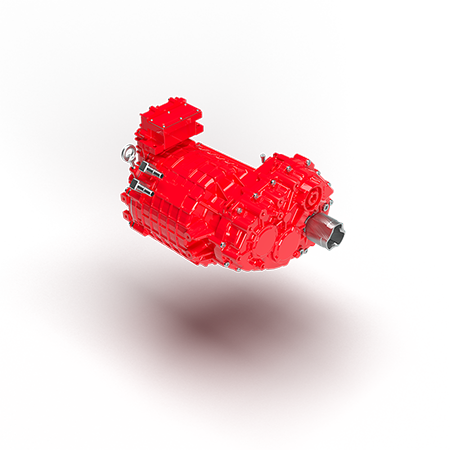 Our testing facilities are designed for a wide range of electric motors and are associated with battery simulators corresponding to their purpose.
Our dedicated facilities for electric motors complete those for ICS, hybrid, plug-in hybrid, micro-hydrides
Characterization and validation of electric motors
Depending on whether the vehicles are hybrid, full electric or even use a hydrogen fuel cell, different service options are to be considered:
Adapted resources to the requirements of electric motors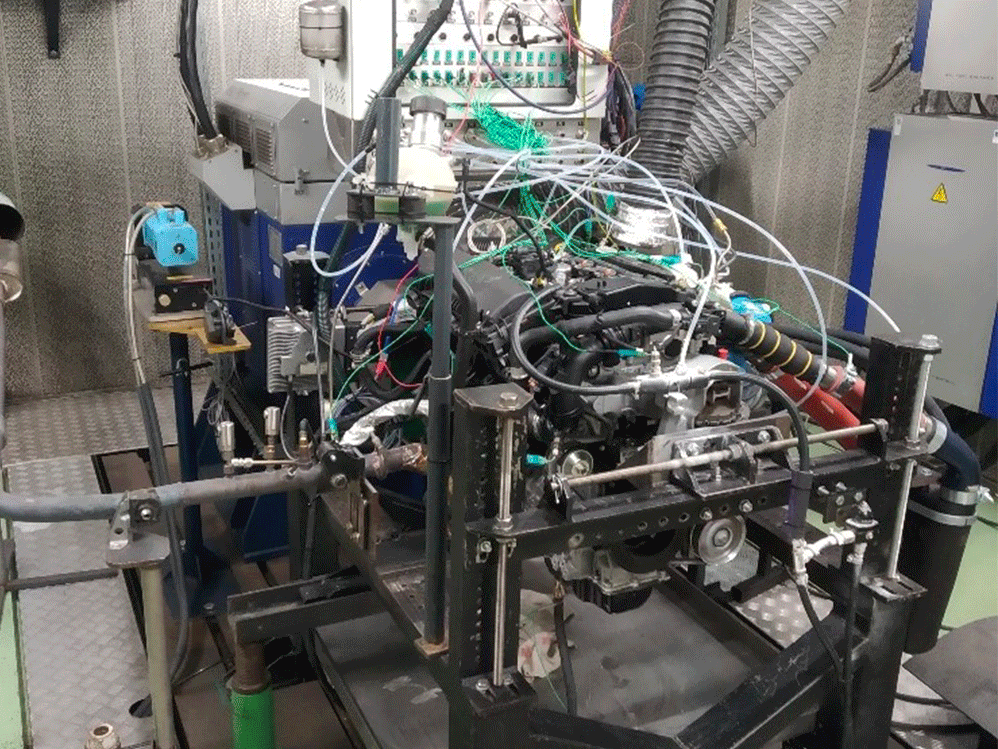 Same test rooms,
Same team,
New technologies,
New skills,
... But a same passion !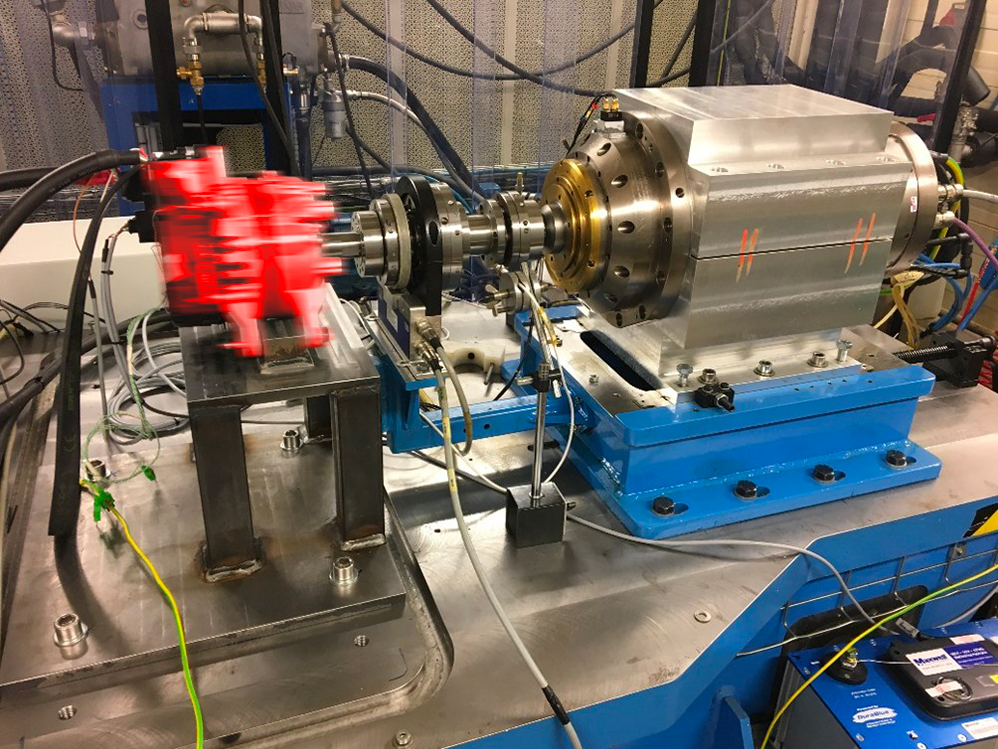 Bench up to 30kW and 24'000rpm,
6-channels power analyser,
Thermal management of ambient air, glycol and oil,
Engineering on the dynamic response of the shafts and supports
VDA320 or LV123 tests on rotating motor
Electro magnetic characterization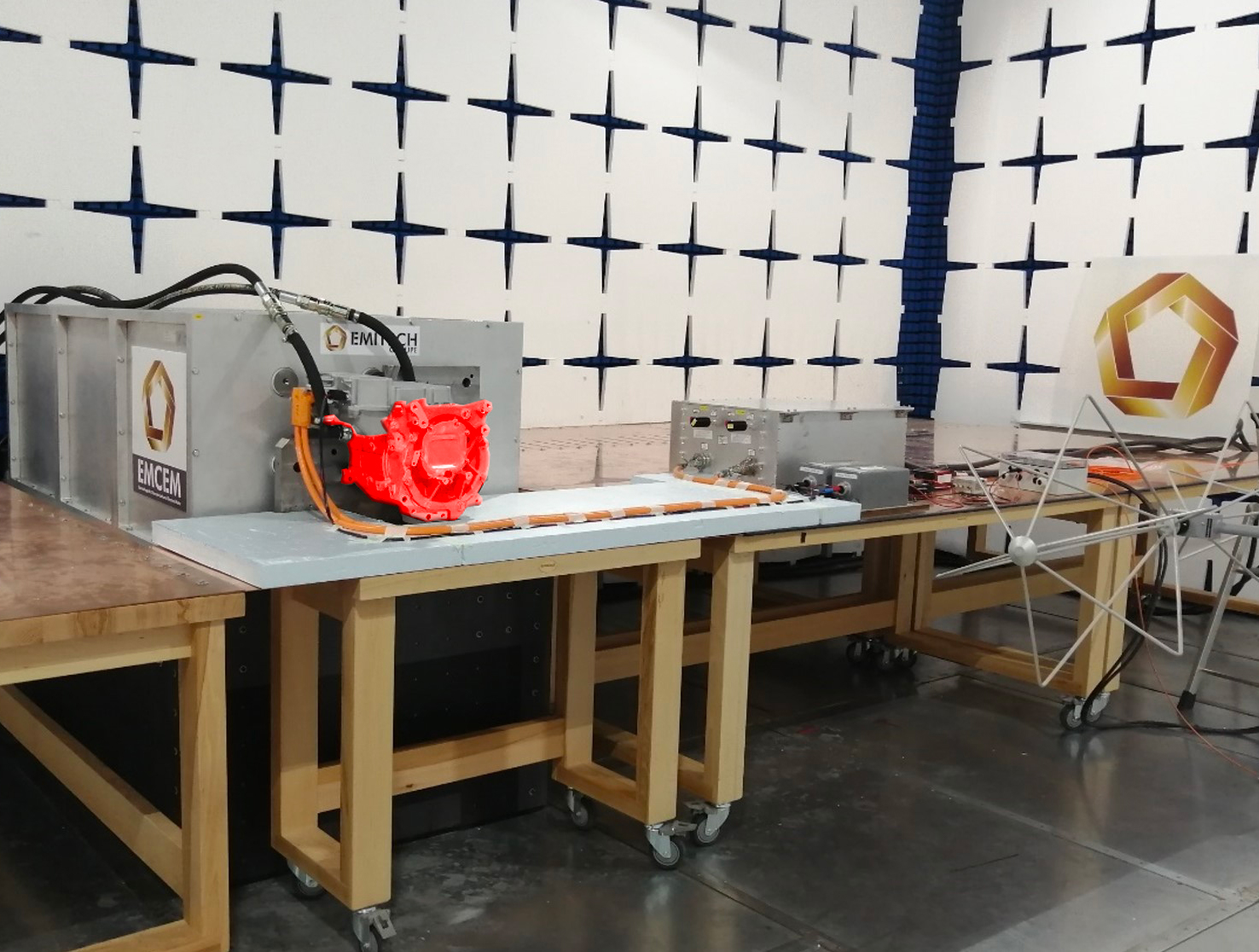 CISPR25 motor bench (EMC neutral),
Faraday room, electrical and hydraulic services
EMC radiated emission and immunity,
EMC conducted emission and immunity,
Real time monitoring of the electric motor.
Know-how focused on the future technologies
The electrification market is not limited to cars and trucks: light vehicles, off-road mobile machineries, VTOL (Vertical Take-off and Landing aircraft)...
Our engineering department dedicated to the design of benches has developed solutions to meet the expectations of our customers.
High speed and high dynamics in a package solution - Back-to-back bench up to 30'000 rpm
Micro-hybridization (Mild-Hybrid), light vehicle or retrofit solution: ICE dynamometer + gearbox up to 20'000 rpm on electric motor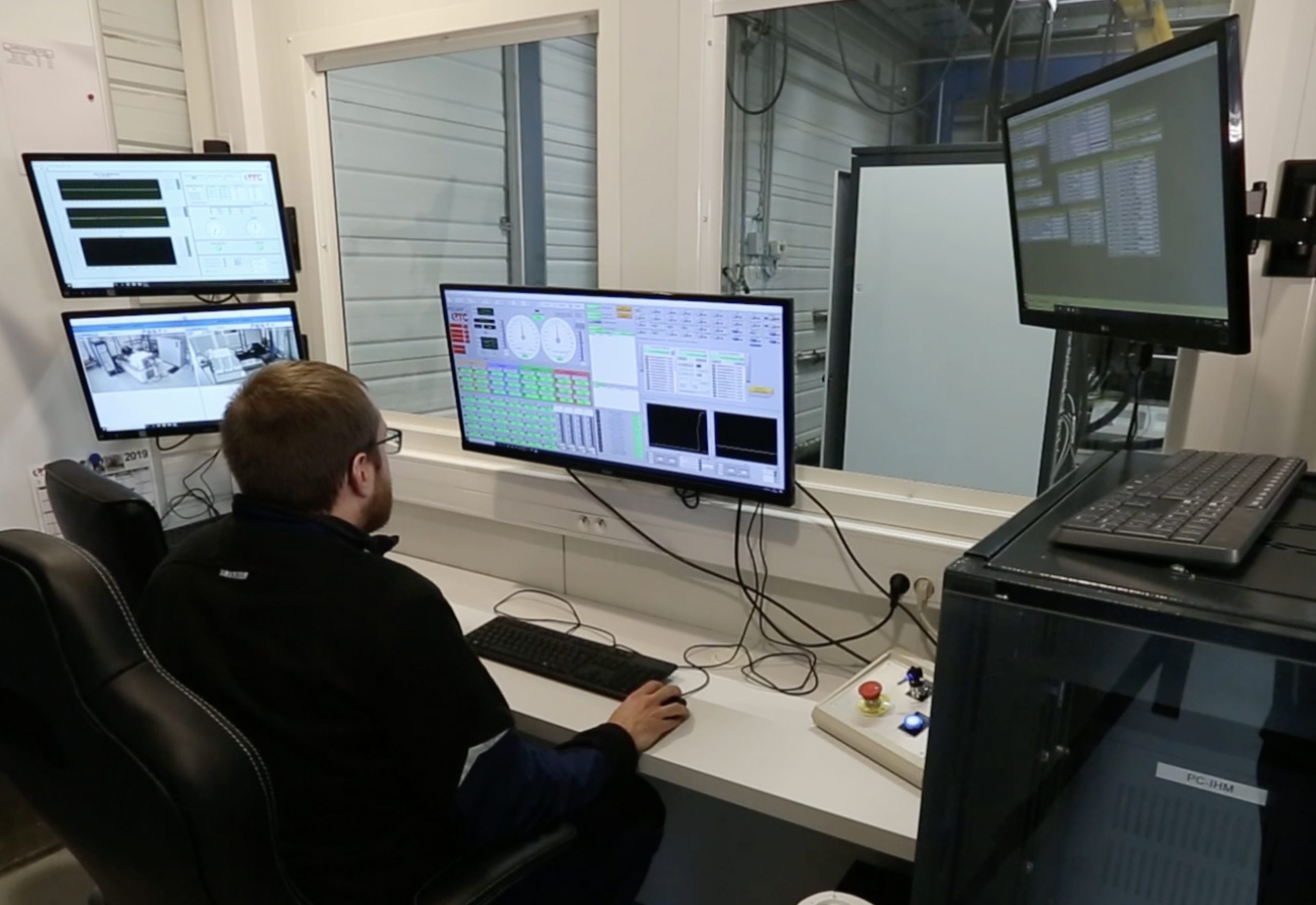 Our own-developed control and acquisition software solution PULSAR is adapted to the electric motors specificities.
PULSAR manages the security of our benches and allows the recording at 10Hz of an assembly of up to 200 measuring channels and performs the control of the benches and the rapid acquisition of data of the tested equipment.
Our software suite extends with:
PULSAR Graph: Tool for viewing recordings and post-processing
PULSAR Vibes: Tool for vibratory monitoring
PULSAR Mobile: Embedded version to quickly set up acquisitions in a bench or to realize embedded acquisitions in a vehicle.
The PULSAR suite is the result of an exclusive development started more than 10 years ago and is updated very regularly.
This suite is based on solutions from National Instruments
With its modular design, our solution is flexible and quick to adapt, it allows us to meet the challenge of technological developments in the mobility sector:
Control of any industrial device (Modbus, EtherCat, LAN,...)
The integrated CAN supervisor allows sequencing from the device data.
Sampling at 10kHz for HV bus monitoring